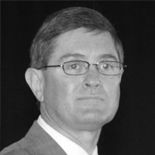 Charles Tee Rowe
President/CEO of America's Small Business Development Centers, SBDC is national trade association representing the 1,100 location network of small business development centers. Chairman of the Foundation for Small Business Development. Expert with 20+ years experience in the Legislative and Executive branches and the private sector..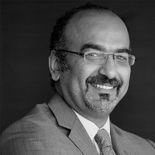 Khaled El Gohary
Khaled is a management professional with 20+ years of diversified experience in the field of Executive Education, Nations Leadership Development, quality management, business excellence, training and development and strategic advisory services and he is an advisor to leadership and capacity building to the UAE prime minister's office.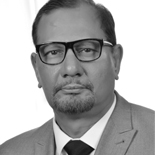 Mahmood Rafique Chaudhry
Mahmood MA. LLB, Master on corporate communication with extensive media experience in GCC and Asia, awarded for his contributions and writings he is CEO of Two Way Communications in Bahrain and Special Adviser to Naseem Javed on Roundtables on Upskilling in GCC.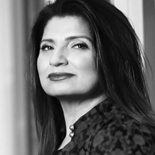 Asifa Baig
Asifa, CPA, CA, ORMP and CEO of GenNext Chartered Professional Accountants, experienced in Government and wealth management using disruptive technologies transitioning into the new economy.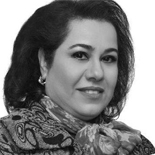 Ahlam Yusuf Janahi
President of Bahrain Businesswomen's Society, a solid entrepreneurial and networking executive with extensive experiences in events and regional activities leading charge on entrepreneurialism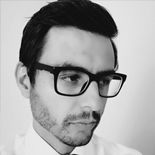 Ales Budja
CEO and Project Manager at Slovenian Chamber of Tax Advisers.Representative of Slovenia in Professional Affairs Committee and General Assembly of Confederation Fiscale Europeennee.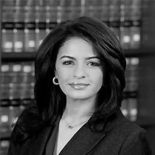 Hdeel Abdelhady
Attorney and Strategy Adviser, Principal, MassPoint Legal, Washington, DC. Counsel to banks and companies on transactions and AML, FCPA/anti-corruption, and related compliance/governance matters, with regional experience includes matters involving the United States, the Middle East, Africa, Asia, Latin America, and Europe.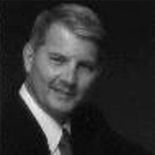 Thomas Fletcher Grooms
Visiting Professor in Russia, China, Hungary, England, United States – Travel to Over 20 Countries. Henley Ph.D. (HBS-England) (Mkt- Int Bus-Econ), Ph.D. (Global Bus-Econ), J.D. (Law), M.B.A. (Mkt-POM), M.Sc. (Int Bus-Econ), B.S. (Pol Sci-Econ).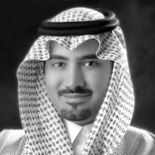 Mohammed AL-Audah
Chairman at The Higher committee for the Arab Young Businessmen Forum, Chairman Saudi Jordanian Business Council, Board Member Council of Saudi Chambers. Chairman and the board, and publicly live the mission of the AL-Audah Group. Representing the AL-Audah Group in exhibitions, conferences and formal meetings.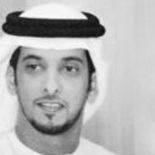 Saif Al Bakeri
Director of Organization Development Abu Dhabi Quality and Conformity Council.Director of Organizational Development Division at the Abu Dhabi Quality and Conformity Council (QCC), a government entity in Abu Dhabi established to raise the quality of Abu Dhabi's exports and locally traded products.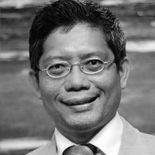 Dato' Azmi Mohd Ali
A senior corporate lawyer, a professional director, a business adviser and a mentor, started as In-house counsel for Petronas (1984-1990). In private law practice in mainly M&As, corporate, project, commercial and transactional activities for more than 24 years.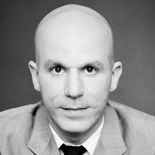 Hussam Raouf
Chairman, RAOUF advisory, Hussam was head of The Retail Real Estate at the world recognized Emaar Properties, with extensive experience of large scale, real estate projects, mega Shopping Malls and Retail Design, Development. Hussam is advising Governments globally on massive Retail Planning, Management re-positioning of operating assets, urban planning and Innovative trends.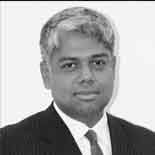 Mukund Cairae
Chief Executive Officer – Middle East and Africa, Zee Network. A veteran television management professional, Currently heading the Middle East territory for Zee, and managing Zee's Sports Business including Ten Sports for the region.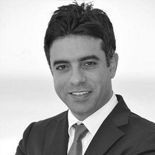 Ali Nimer
Regional Government Solutions Director – Gulf Microsoft-Chief Information Officer & Deputy Director of Administration and Management Services-IRENA. Diverse international experience in dealing with senior executives and management at the organization and intergovernmental level.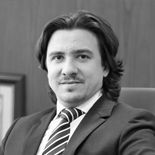 Tarek Elmourad
Division Director at Abu Dhabi Education Council leading the Program and Performance Management division since April 2007. Established and managed the Office of Institutional Research at the American University of Sharjah and the Office of Institutional Research and Planning at Abu Dhabi University, UAE.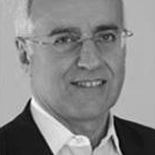 Dr. Nabil Harfoush
Associate Professor – Strategic Foresight & Innovation Program at OCAD University, operational experience in both domestic and international settings. Extensive consulting experience with enterprises, national governments, and international organization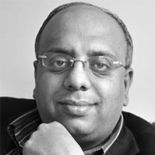 Annurag Batra
Chairman, BW, Businessworld, is one of the oldest as well as most respected business publications in India. Chairman and Editor-in-Chief of exchange4media Group, which includes India's leading publications like PITCH, Impact, Franchise Plus, and Realty Plus.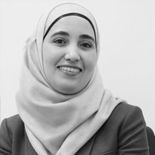 Isra'a Mobideen
Director of Strategy & Excellence, Implementation of EFQM and Dubai Government Excellence Program models, applying to all local and global awards, licensed EFQM expert.